The sports season has come around once again and you might be wondering whether you need a mouth guard for your particular sport? A properly fitted mouthguard is something that you might want to consider before you start any sport.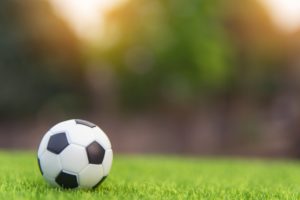 A mouthguard helps protect your teeth. They help cushion any blow that you might receive to your teeth, while without a mouthguard you might get broken teeth and injuries to the lips tongue, face or jaw.  You don't need to be playing contact sports to receive a mouthguard. Non- contact sports such as gymnastics can help protect your teeth if you were to fall.
At Signature Smiles dental we custom make mouthguards which are unique to every set of teeth. The initial appointment would be taking molds of your teeth and the next appointment would be fitting them in.
Sources: Healthline Mouthguard
Sources: Colgate Mouthguard
If you're interested in getting a custom made mouthguard give us a call on 6255 7800 to book a consult with your dentist.