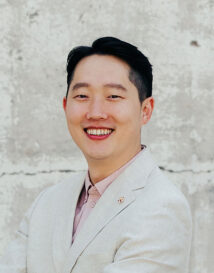 After completing his educational journey at the University of Sydney and the University of Adelaide, Dr. Christian Kim embarked on his professional path as a compassionate and affable dentist. He dedicated his time at the Adelaide Dental Hospital, where he attended to a diverse array of patients in a public healthcare setting, prior to his position at Signature Smiles Dental.
Dr. Kim is a strong advocate for providing patients with a serene and comfortable dental encounter. He aspires to further enhance his expertise through advanced training in dental implantology, orthodontics, and cosmetic dentistry. Fluent in both English and Korean, Dr. Kim extends his communication prowess to a broader range of patients.
Beyond the confines of his professional sphere, Christian Kim places paramount importance on achieving equilibrium between his work and personal life. This equilibrium is maintained through engaging in a variety of activities, including culinary endeavors, nature excursions, and exploration of novel technologies.