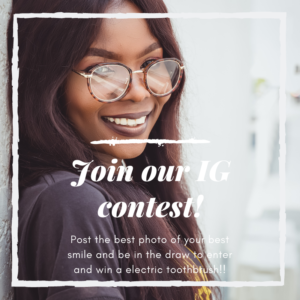 Every smile is beautiful and we love to see our patients smile. Currently we have a smile competition.
Here are the instructions:
1 – Follow us on Instagram (@signaturesmiles_)
2 – Post your photo on Instagram and tagging us
3 – Use the caption: 'My Beautiful Smile
#SignatureSmilesDental'
This will be your entry into the draw to win an electric toothbrush.