Is taking a dental x-ray causing any harm to my baby?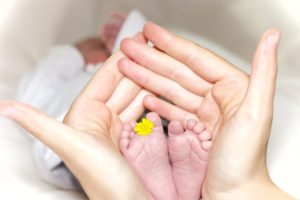 The possibility for an x-ray to cause harm is extremely small. For a dental x-ray to affect you child there would need to be very high levels of radiation. But these high levels would only happen during medical treatment or radiation treatments such as cancer. Compared to those x-rays a dental x-ray is significantly low.
A small dental x-ray film would expose you to .02mSv of raditation which is around the same amount of radition you would get from a seven hour plane ride. For this to cause any harm to your baby you would need at least 2,500 times that amount. Dental x-rays are also pointed towards to your mouth therefore the baby would not be exposed directly.
If you are pregnant you should let your dentist know and they might recommend wearing a lead apron to wear during the x-ray to block the radiation from your reproductive organs.
Sources:Delta Dental- X-rays while Pregnant
Sources: ADA- Pregnancy