Having a healthy smile can give us great confidence and make us feel happier in our social lives and relationships. For this reason we want to always give our teeth the best possible care that we can.
Over the past couple of months I have posted tips different ways to give you your best smile. From whitening your teeth to dental implants and veneers. Every person has a different set of teeth whether you are born with missing tooth or even have more than the average 32. Some teeth have been removed from injury or infection or even decay. As we grow older our teeth you can experience bone loss which results to unwanted gaps.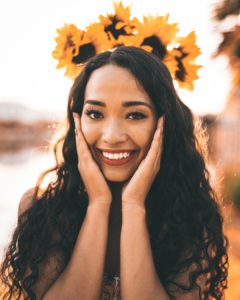 Most people want to improve the appearance of their smile and because every person's treatment is so different you need to visit a dental team to find out what is the best approach to achieve your best smile.  Some of these options can include ;
Teeth whitening
Veneers
Dental implants
Crowns
Braces or Invisalign
All these options can be done cosmetically for you to achieve you best smile for these upcoming holidays.
Source:Dental Spa- Cosmetic Dentistry
Source: Asia Tatler- Dental Implants